Passages' Social Norms Training Curriculum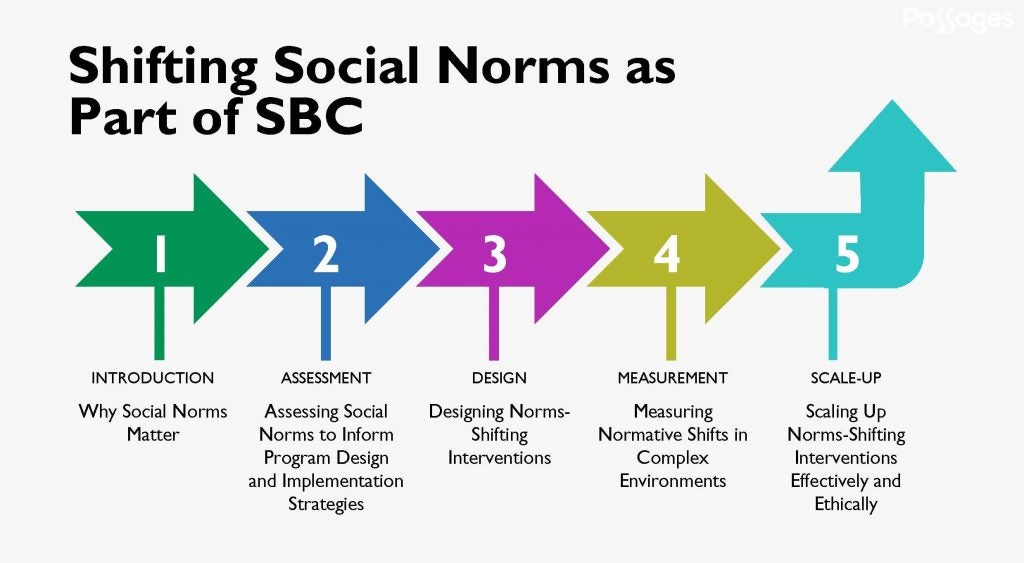 Norms play a significant role in behavior change across sectors. What an individual believes others do and what others expect of them can strongly influence how individuals act. The Passages Project has developed a five-module social norms training curriculum that explores social norms concepts, program approaches, and the benefits and challenges of engaging in normative change efforts. Participants will consider what their projects are doing and can do to address normative shifts, what they can hope to accomplish within project timeframes, and the types of partnerships needed to facilitate such work.
The full curriculum, with facilitator materials, is available for download. It's necessary to fully read all facilitator materials, below, before you begin to effectively prepare for and deliver this training.
This curriculum was created under the Passages Project. It was made possible through generous support of the American people through the United States Agency for International Development (USAID) under the terms of the under Cooperative Agreement No. AID-OAA-A-15-00042. The contents are the responsibility of the Institute for Reproductive Health and do not necessarily reflect the views of Georgetown University, USAID, or the United States Government. This product is watermarked. We ask that you preserve the watermarks whenever possible, and to credit the Passages Project for this material.