Standard Days Method | Resource Repository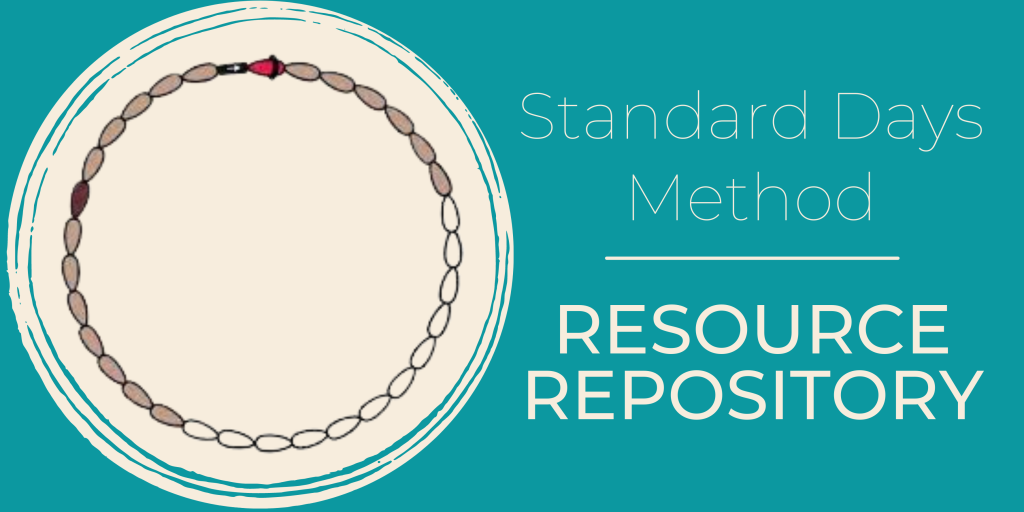 Standard Days Method (SDM) is a modern, fertility awareness-based method of family planning that is 95% effective when used correctly and 88% with typical use. SDM is used with CycleBeads®, a simple innovation of color-coded beads available in different formats (i.e., string of beads, mobile app, paper image), to help users easily monitor their fertile and infertile days, and avoid unprotected sex to prevent pregnancy on fertile days.
This method has been proven to be acceptable to providers and users, and is currently being offered in services of ministries of health, NGOs, faith-based and community-based organizations in more than 20 countries worldwide.
Programs interested in including SDM in regular family planning services need to consider a number of essential steps, outlined in the graphic below, to ensure that SDM is successfully integrated. This system-based approach ensures that all aspects of service delivery are addressed, and sets the method up for sustainability. (Please click on the graphic to enlarge).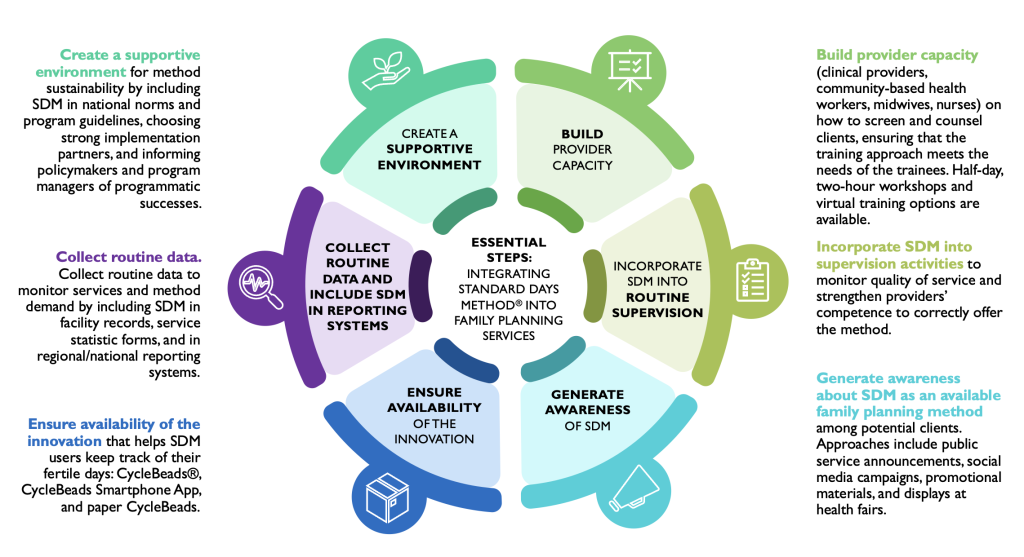 The Resource Repository below is designed to accompany each of the essential steps, and serves as a "one-stop-shop" for resources needed to facilitate successful SDM integration. Resources can be downloaded and adapted for programs as needed.