Supporting Very Young Adolescents as They GrowUp Smart
[Originally posted on the Young Lives blog here]
We are all familiar with the age-old adage "knowledge is power," but it rings especially true for very young adolescents (VYAs) as they enter the period of intense physical, emotional and social change that is puberty.
For youth in this 10-14 year old age group, accurate and timely information about how their bodies are changing is critical to empowering them to make healthy choices that will ensure good sexual and reproductive health throughout their lives.
Providing this information is exactly what GrowUp Smart—an interactive puberty education program implemented in Rwanda—aims to do. The program is designed to increase knowledge about puberty and fertility, and to foster supportive attitudes and behaviors related to puberty and gender norms.
GrowUp Smart grew out of CycleSmart™, a simple set of materials developed and tested by IRH in Rwanda and Guatemala to teach VYAs about puberty in a visual and concrete way. Over the course of its development, GrowUp Smart evolved into a completely new approach, drawing on several of IRH's innovative, evidence-based youth resources, like the GREAT Project's Growing Up GREAT! flipbooks, and the My Changing Body curriculum. New topics were integrated into materials, and a comprehensive facilitator manual was developed. All new materials were validated and tested by VYAs, parents, facilitators, and policy makers.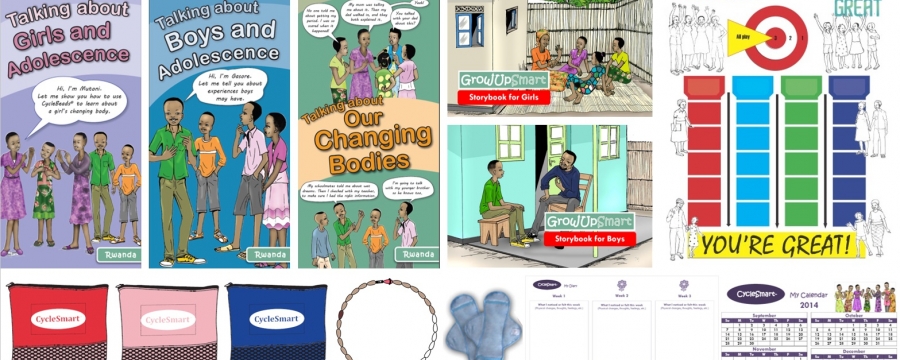 The resulting curriculum is a rich and engaging set of materials that introduces VYAs to sensitive topics such as puberty, fertility, gender, hygiene, safety, and communication. Each topic is explored over the course of nine interactive sessions for VYAs of approximately two hours each. Sessions are led by trained GrowUp Smart facilitators from youth-serving organizations including the Rwandan Girl Scouts, Hope Foundation, and the YWCA. Sessions are supplemented by brochures, puberty storybooks, CycleSmart menstrual kits for girls, and a community game reinforcing curriculum topics. Two additional sessions target parents of participating youth and cover parent-child communication, sexuality and gender, puberty and sexual and reproductive health information.
GrowUp Smart not only seeks to bring about change at the individual and family level but at the community level as well. Toward the end of the program, a session for community members gives participating boys and girls the opportunity to share what they have learned in creative ways.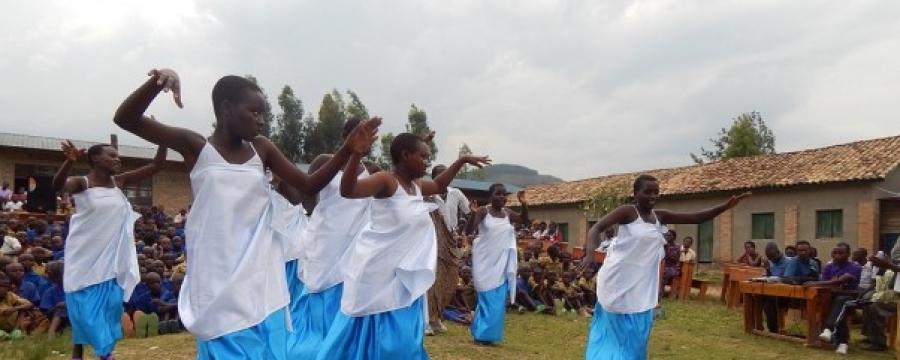 By engaging VYAs to learn about the many other changes that occur during puberty, the GrowUp Smart curriculum empowers them to make informed decisions about their health—with the support or their parents and community—both now and in the future.
Learn more about GrowUp Smart with the following resources:  
Join us at the #YLgenderyouth conference
Panelists Nana Dagadu and Rebecka Lundgren of IRH and Brad Kerner of Save the Children will discuss GrowUp Smart, GREAT, and the importance of programs for VYAs in The Metrics of Growing Up: Developmentally-appropriate Approaches for Intervention and Measurement at the Young LivesConference on Adolescence, Youth and Gender  from 8-9 September, 2016.