WHO recommends "starting young" to develop equal gender norms, and we agree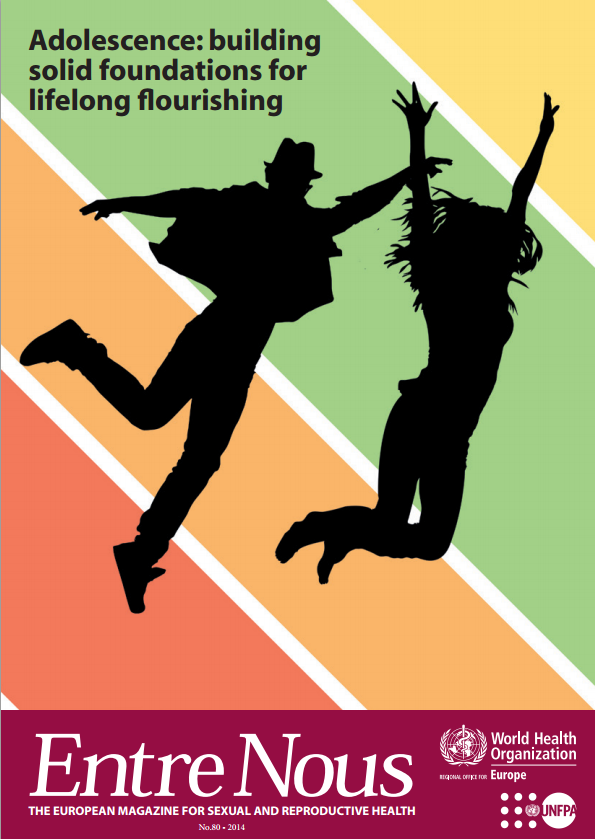 On September 4 the European Magazine for Sexual and Reproductive Health (ENTRE NOUS), funded by the United Nations Population Fund (UNFPA) and the World Health Organization (WHO), published their 80th series: Adolescence: building solid foundations for lifelong flourishing.
The series included the article "Starting young: developing egalitarian gender norms and relations to promote sexual and reproductive health and rights (SRHR) of adolescents and adults" [page 20], authored by Avni Amin and Venkatraman Chandra-Mouli of WHO. According to the article, evidence has shown a number of ways that the sexual and reproductive health (SRH) of both adults and adolescents is influenced by gender inequalities.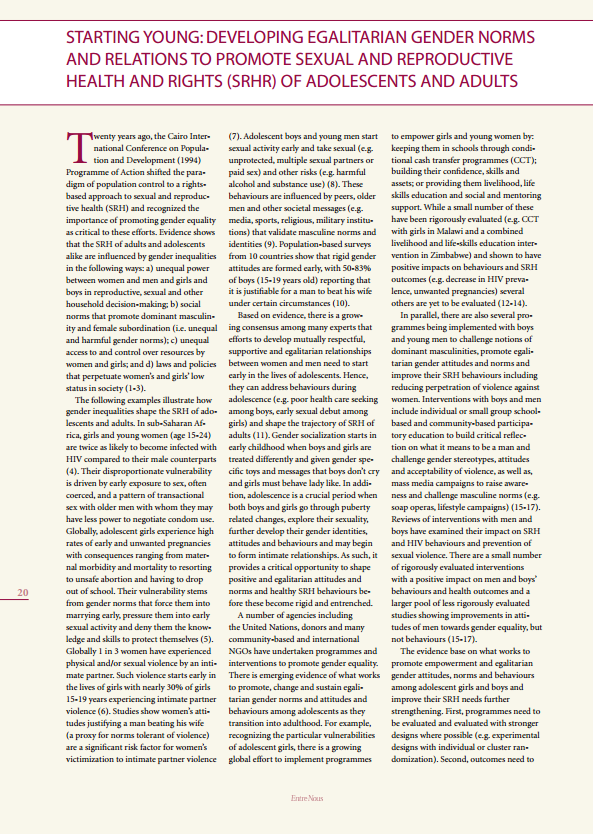 Unequal power in reproductive, sexual and other household decision-making, social norms promoting dominant masculinity and female subordination, and unequal control of resources are a few of these.
Fortunately, experts are starting to agree on a solution: Let's start addressing these inequities earlier in the lives of adolescents.
We can shape the trajectory of adult's SRH if our efforts to "develop mutually respectful, supportive and egalitarian relationships" between men and women start sooner. This is why focusing on the social and cultural factors that impact gender norms as a means to improve reproductive health and prevent gender-based violence is implicit in IRH's work.
"With GrowUp Smart and the GREAT Project in particular, we see the importance of starting early to help girls and boys develop more equitable gender attitudes and norms that will contribute to a healtheir future", says IRH Director of Research, Rebecka Lundgren. "This important article from Amin and Chandra-Mouli provides the rationale for this work we're doing to reach young people and their families and communities."
Read the full article on page 20 here.