A3 Project
Project Status: Completed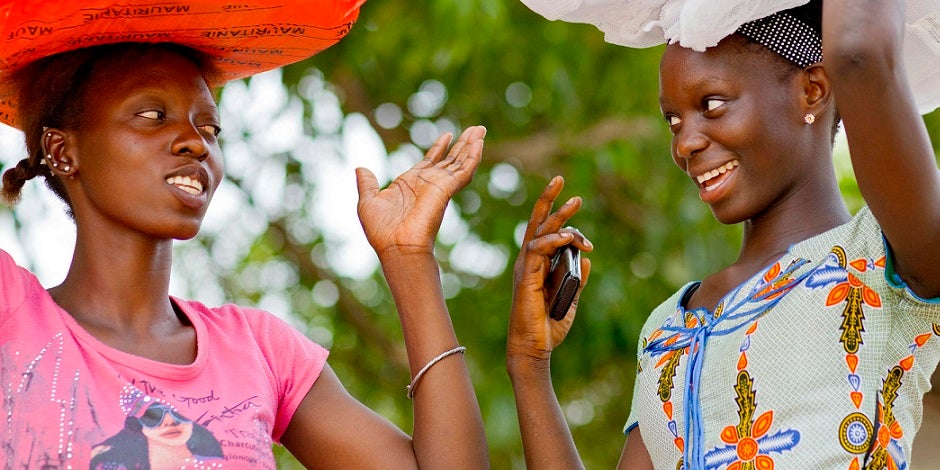 Achieving the goals of the FP2020 initiative, which aims to expand family planning use by 120 million women in the next seven years, requires broad mobilization of resources and engagement by all sectors.
The A3 Project supports this goal by using a multi-pronged approach to leverage under-utilized channels and emerging pathways to expand access to family planning information and services. A3 aims to improve reproductive health outcomes through increased availability of and access to appropriate family planning services, including fertility awareness-based methods, and improved fertility awareness for women, men, and adolescents.
This goal will be accomplished by:
Expanding family planning access through FBOs
A3 aims to strengthen the family planning programs of select faith-based organizations (FBO) in Rwanda and Uganda and expand their method mix through the introduction of effective, easy-to-use fertility awareness-based methods. One challenge to achieving desired health outcomes across communities in Sub-Saharan Africa has been limited efforts to engage faith-based organizations (FBOs) in family planning programs. FBOs often play a key role in health service delivery, particularly in Africa.
IRH's experience working with FBOs suggests that strengthening their capacity to reach more people with quality services and adding fertility awareness-based methods to the choices available has the potential to significantly increase access to and use of family planning. IRH works in partnership with local FBOs to provide technical assistance and build capacity in provider training, data collection, supervision, demand generation, and creating a supportive environment. A particular emphasis of the project is to expand the basket of choices FBOs offer to their clients by introducing the Standard Days Method® (SDM), TwoDay Method®, and Lactational Amenorrhea Method (LAM).
In turn, FBOs will be able to meet the needs of more women and couples through an expanded method mix. They will improve the quality of their services and strengthen their linkages with public sector programs.
Learn more about integrating FAM into FBO services.
Increasing access to SDM through mobile phones
The growth of mobile phone and internet use worldwide is unprecedented, offering innovative ways to reach people directly with family planning information and services on their phones. Since 2009, IRH has been working to lead this charge, developing a portfolio of mobile and digital tools that facilitate the use of the Standard Days Method (SDM). These tools have the potential to overcome accessibility, availability, and affordability barriers that often restrict women and couples from using a family planning method.
To expand access to SDM outside of the health sector, A3 is adapting and testing the acceptability, feasibility, and viability of a mobile SDM service for use in an African context.  Using an iterative approach to ensure that the solution meets the needs and preferences of potential users, we aim to have a mobile SDM service ready for roll-out by the end of the project.
Learn more about mobile phone technology and reproductive health.
GrowUp Smart: Improving adolescent fertility awareness
Young people (ages 10-24) represent a quarter of the world's population, and 90% of them live in developing countries.  According to a 2011 World Health Organization report, the majority of young people become sexually active during adolescence. However, few understand the important body changes that happen during this time or how pregnancy occurs, leading to high rates of unintended pregnancy.
A number of interventions focus on improving the sexual and reproductive health of adolescents, but the vast majority are directed at adolescents aged 15 and above.   Because the early years of adolescence (ages 10-14) mark a critical transition between childhood and adulthood, setting the stage for future attitudes and behaviors, targeted investment in these initial years is imperative for healthy future relationships and positive sexual and reproductive health.
A3 is working with youth-serving organizations in Rwanda to improve the sexual and reproductive health of very young adolescents through an interactive curriculum, GrowUp Smart, which also engages parents and teachers in supporting conversation and learning among youth. This approach seeks to improve not only individual level outcomes but family, school, and community level outcomes. GrowUp Smart aims to increase body literacy, fertility-awareness, puberty knowledge, gender-equitable attitudes, menstruation management skills (for girls), interpersonal communication skills, and self-care behaviors among very young adolescent girls and boys. It will do the same for parents, teachers, and other supportive adults in addition to strengthening their communication with adolescents.
Learn more about fertility awareness.
Learn more about adolescents.
—
Above Photo: Young healthcare providers and community volunteers help distribute mosquito nets in Senegal. © 2012 Diana Mrazikova/ Networks, Courtesy of Photoshare