Making sure they're really there: Exploring social norms to inform programs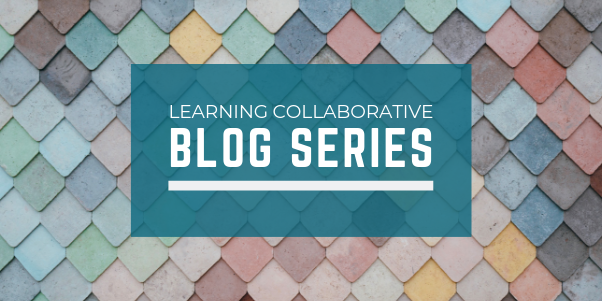 The Learning Collaborative to Advance Normative Change is a network of experts committed to facilitating collaboration between organizations and individuals working on adolescent and youth norms-shifting interventions. Members are working collectively to build knowledge and tools to promote and guide effective social norm theory, measurement, and practice. To this end, we have developed a series of blogs to clarify some of the key concepts in social norms work.
In our previous blog, we reflected on assessing the cost of norms-shifting interventions. In this, our sixth blog of the series, we discuss the importance of taking time at the formative stage of a norms-shifting intervention to collect, analyze, and interpret information to explore whether and how social norms are influencing a given behavior in a particular context. Here we provide examples of techniques and processes to identify and explore norms.
Why is this important?
Identifying the multiple factors that uphold a behavior leads to more programs more closely addressing barriers to behavior change. While social and behavior change programs often include group and community elements, formative research to identify, define, and program for social norms that uphold or prevent behavior shifts has been limited. A social norms exploration builds understanding of the normative dynamics in play, clarifying important details, patterns and relationships that can be leveraged or targeted in programs. It's also essential for informing the measures that will accurately capture and monitor changes in these norms among program populations.
As interest in social norms has grown, so too has the need for simple, practical tools to identify key social norms behind behaviors of interest. In 2017, the Learning Collaborative produced a working Background Reader to inform a technical consultation that included a range of useful tools to train staff, explore, and frame social norms work.
How to frame diagnosing social norms?
Social norms matter because they influence behavior: some perpetuate harmful practices and reinforce gender inequities. With a solid understanding of social norms in a specific community, and who maintains—or is perceived to maintain—these norms, practitioners can design more relevant and effective programs.
Exploring norms at the start of your project might seem like a big task to tackle. To help, the Learning Collaborative has determined four questions that serve as helpful markers in your exploration:
So what can you do to answer these questions? 
Reviewing existing literature is a logical first step to inform the measurement social norms of interest to your program. Although there may few norms-focused studies relevant to your program, there are likely datasets on related concepts that can be reviewed for useful information. These datasets include:
Reviewing this information is a good first step, but secondary data sources have their limits. They may provide broad information, but can rarely inform program action on social norms in every context.
Primary data collection can be as simple as exploring aspects of norms in focus group discussions and/or in-depth interviews. Questions can also be asked through more innovative methods, such as interactive participatory activities and exercises, or qualitative vignettes, hypothetical examples of people and behaviors on which respondents can offer comment or opinion. These techniques and methods for exploring and measuring social norms will be more fully explored in the next three blogs.
In response to the need for simple and practical tools, we've developed the Social Norms Exploration Tool (SNET) under the Passages project and the Learning Collaborative. The SNET is a rapid, participatory guide and set of exercises that translate theory into practical guidance, allowing users to quickly gather critical information needed to identify social norms and address the four questions above. This information can directly feed into program design or adaptation. It has been used in 10 programs to date.
To learn more, check out the following resources and stay tuned for our next blog:
Qualitative Methods to Assess Social Norms
Bryan Shaw, PhD, is a Senior Research Officer at IRH and supports research efforts in the Passages Project. He is also a co-facilitator of the Social Norms Measurement sub-community of the Learning Collaborative.
If you are not yet part of the Learning Collaborative and would like to join, please sign up here!