Transferring Knowledge & Best Practices
The FAM Project is pleased to announce new toolkits available through K4Health!
These toolkits can help family planning, health and development programs expand the number of options available to women and men by integrating fertility awareness methods (FAM) into their method mix. These toolkits reflect the learning of IRH and our partners throughout the process of scaling up FAM in five countries. The evidence-based resources they contain are the result of efforts from multi-disciplinary teams in the field, including family planning practitioners, instructional designers, behavior change communication specialists, monitoring and evaluation professionals, policymakers and, most importantly, the local stakeholders.
In 2013, the FAM Project will end,

but its legacy will remain.
Under the USAID-funded FAM Project, IRH increased access to and use of three modern, effective methods of family planning: Standard Days Method® (SDM) used with CycleBeads®, TwoDay Method®, and Lactational Amenorrhea Method (LAM), following the principle of informed choice. We invite our colleagues and partner organizations in the reproductive health community to build on the FAM Project contributions by continuing to expand choice and ensure informed and voluntary decision for women globally. We thank USAID and our many partners worldwide for their support of this effort.
Standard Days Method Toolkits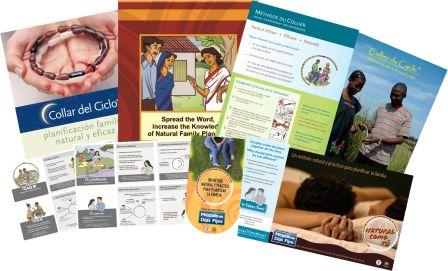 This toolkit was designed to assist programs plan for and integrate SDM into their services. The tools in this collection are based on the experience of more than 20 international and local organizations that successfully have introduced this simple, natural method into their programs. Links to publications, state-of-the-art global family planning resources, examples of training and IEC materials, and field notes from 17 country-specific projects and programs including from Benin, Bolivia, Burkina Faso, Democratic Republic of Congo, Ecuador, El Salvador, Guatemala, Haiti, Honduras, India, Madagascar and Senegal are included.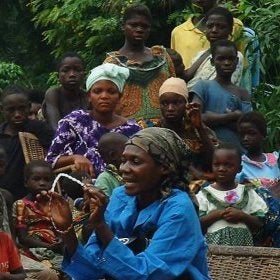 This toolkit includes materials and resources designed by and for programs in francophone African settings. The toolkit itself is in French, as well as the majority of resources and tools. The guidance and tools in the collection provide direction for introducing and integrating SDM into family planning programs. Country specific and regionally specific training materials and IEC resources, as well as examples of national norms and guidelines with SDM integrated are included. Many tools were adapted to fit the local context of the francophone countries IRH worked in, including Benin, Democratic Republic of Congo, Madagascar, Mali and Rwanda.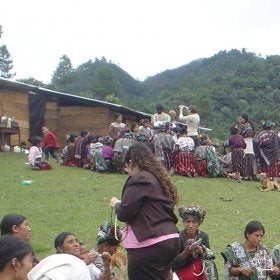 This toolkit, entirely in Spanish, compiles resources developed during integration of SDM and CycleBeads in public, private and NGO sector programs in Guatemala and can be easily adapted to other Central American settings. IRH worked to scale-up SDM and CycleBeads in three districts in Guatemala, while also integrating SDM and CycleBeads into the national family planning norms, and incorporating it into the method mix within IEC and informational materials developed by the Ministry of Health.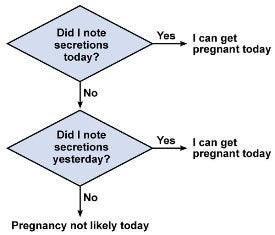 This toolkit is a collection of resources for introducing the TwoDay Method into family planning programs. TwoDay Method is a fertility awareness-based method of family planning that uses cervical secretions to indicate fertility developed by IRH.
Advocacy materials and publications documenting the research behind the method, as well as its inclusion in state-of-the-art family planning documents from WHO can be found in the Policies and Guidelines section, while all the materials needed for training providers to offer TwoDay Method to clients, including job aids and client brochures are in the Training and IEC Resources Section.

This toolkit, developed by the LAM Interagency Working Group, is for health policy makers, program managers, service providers, and others who are interested in adding or improving existing LAM services, or who need accurate, evidence-based information about the method.
LAM is modern method of contraception that is based on the natural postpartum infertility that occurs when a woman has not yet resumed menstrual bleeding (is amenorrheic) and is only/exclusively breastfeeding her baby. Expanding access to LAM with high quality services helps fulfill women's right to contraceptive choice and can facilitate use of other family planning methods during a critical time in a woman's reproductive life, following the birth of a child.