Stanford Graduate School of Business publishes lessons learned from commercializing CycleBeads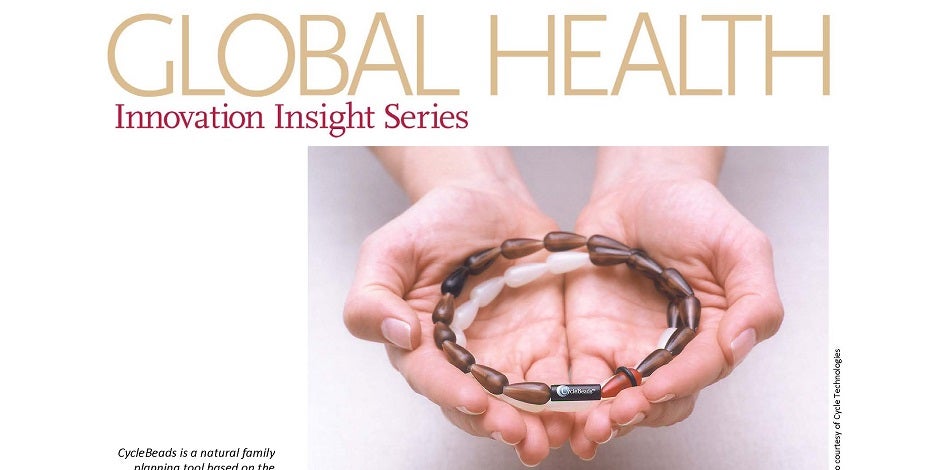 The Global Health Innovation Project at the Stanford Graduate School of Business recently included CycleBeads® in the Global Health Innovation Insight Series—a collection of vignettes that capture interesting issues, learnings, and ideas regarding the business-like challenges that global health innovators face when bringing social innovations to scale.
CycleBeads is the color-coded tool that facilitates use of the Standard Days Method® for women and couples, and helps providers, community health workers, and teachers instruct women and girls about fertility awareness.
As a product for social impact, CycleBeads plays an important role in helping other global health innovators learn from the experience of what it took to commercialize CycleBeads in the global marketplace.
The following three briefs use the CycleBeads experience to demonstrate important lessons in (1) understanding market/stakeholder dynamics, (2) defining a viable business model, and (3) sales, marketing, and distribution, respectively:
CycleBeads I: Building Acceptance for a Simple Idea describes the process of building acceptance and generating demand for a global health innovation.
CycleBeads II: Creating a Dual Market showcases the viability of re-packaging a global health innovation for different target markets to support a sustainable business model.
CycleBeads III: Implementing Too Much, Too Soon demonstrates the potential pitfalls of rolling-out a global health innovation without considering the strength of the country's larger health system.