Fact Sheet: FACT Project
FACT is a research, intervention, and technical assistance project focused on answering significant questions related to fertility awareness and FAM. FACT is testing two primary hypotheses:
Increased fertility awareness improves family planning use.
Expanding access to fertility awareness-based methods (FAM) increases uptake of family planning and reduces unintended pregnancies.
Resource Snapshot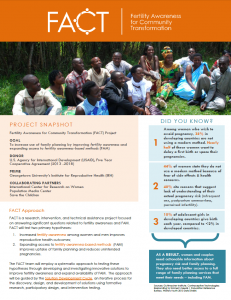 Publisher IRH
Year 2013