Assessing the Efficacy of an App-Based Method of Family Planning: The Dot Study Protocol
Many fertility awareness applications have been developed for smartphones, some of which are digital platforms for existing methods, requiring women to enter information about fertility signs such as basal body temperature and cervical secretions. Others are algorithms based on (unexplained) calculations of the fertile period of the menstrual cycle. Considering particularly this latter (largely untested) group, it is critical that these apps be subject to the same rigorous research as other contraceptive methods.
Dynamic Optimal Timing, available via the Dot app, is one such method and the only one that has published the algorithm that forms its basis. It combines historical cycle data with a woman's own personal cycle history, continuing to accrue this information over time to identify her fertile period. While Dot has a theoretical failure rate of only 3 in 100 for preventing pregnancy with perfect use, its effectiveness in typical use has yet to be determined.
To determine actual use efficacy, the Institute for Reproductive Health is partnering with Cycle Technologies, which developed the Dot app, to conduct a prospective efficacy trial following 1200 women over the course of 13 menstrual cycles to assess pregnancy status over time. This paper outlines the protocol for the first study to prospectively test both the efficacy (correct use) and effectiveness (actual use) of a pregnancy prevention app.
Dot Study Protocol 
www.researchprotocols.org
Resource Snapshot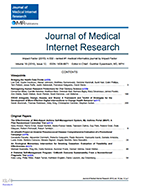 Publisher JMIR Research Protocols
Year 2017