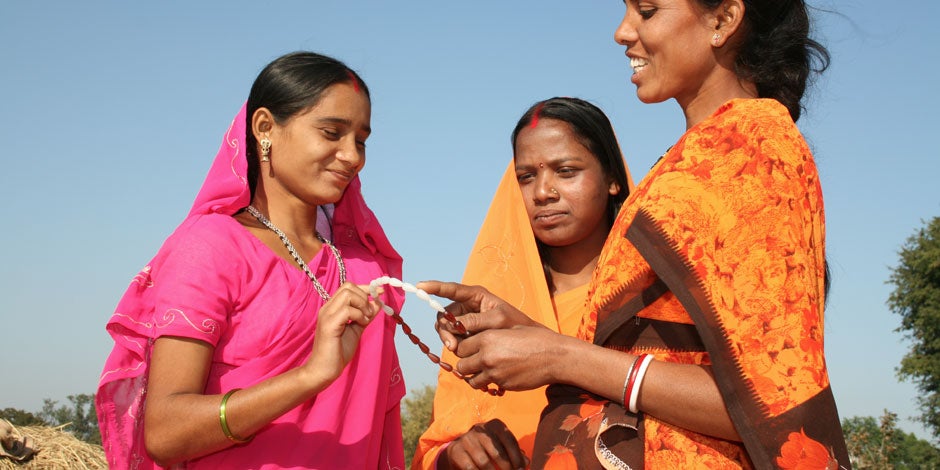 The FAM Project has systematically studied and integrated gender, rights, and sexuality into family planning programs across the focus countries.
The FAM Project strived to promote gender equity by including men in family planning services and placing the responsibility of reproductive health decision-making in the hands of both women and men. In particular, Standard Days Method® (SDM) is one family planning method that, by definition, emphasizes the couple perspective, including both men and women in the discussion and responsibility of using a method. Scaling up SDM under the FAM Project has offered new ways for family planning programs to involve men in services and improve joint decision-making in reproductive health.
Under the FAM Project, a range of strategies have been tested to involve men such as couple counseling, educational talks for men, male health promoters, social and behavior change communication activities targeting men, and the integration of family planning messages into non-health activities (such as agriculture and sanitation projects). IRH has systematically considered the male partner in family planning counseling and promoted couple-focused services. Providers were trained to be more open to men and encourage women to invite their partners to counseling sessions. While the promotion of couple-focused services do not mandate the presence of the male partner, they seek to ensure that the couple relationship and embedded gender issues are addressed in training, service delivery, and outreach.
Offering SDM has motivated programs and providers to broaden the traditional female-centered paradigm for family planning services. Furthermore, research suggests that involving men leads to better family planning outcomes.
SDM use positively impacts the couple relationship by enhancing feelings of love, mutual respect and control of their fertility;
SDM affects women's empowerment by increasing a woman's understanding of how her body works, her ability to care for her health, communicate with her partner, and decide when to have sex;
Men participate in SDM use and can use it correctly;
For correct use, both partners need to understand how the method works and to decide together how to manage the fertile days; and
Incorporating SDM helps programs engage men (including male religious leaders, CHWs and partners) in family planning, and has been shown to improve condom counseling and use.