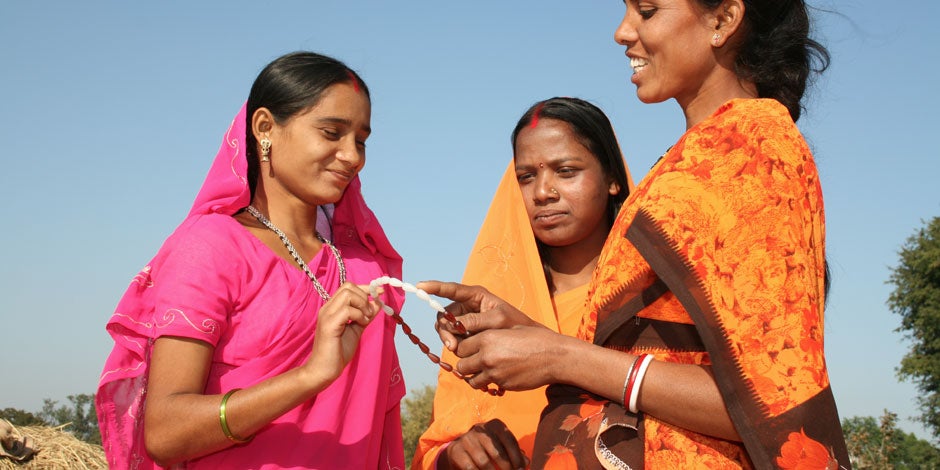 An important FAM Project strategy has been exploring direct-to-consumer approaches for offering Standard Days Method® (SDM). Direct-to-consumer approaches make family planning methods available directly to individuals (i.e. consumers) through channels outside of the health system. Keeping with the values of strategic scale-up, direct-to-consumer approaches have the potential to increase access, demand and use of family planning and to achieve multi-sector scale-up more quickly. The unique qualities of SDM are amenable to direct-to-consumer approaches since, as a knowledge-based method, SDM does not require a client to visit a provider.
FAM Project's direct-to-consumer initiatives:
CycleTel™, a mobile health (mHealth) service, India
CycleTel is an SMS-based service that offers SDM through mobile phones directly to women. CycleTel's automatic SMS technology screens and enrolls women based on their period start date, and alerts them of fertile days via personalized message. CycleTel is the first family planning method via mobile phone and currently available in India.
HLL campaign, online purchasing of CycleBeads, India
HLL Lifecare Ltd, the largest contraceptive manufacturer in India, is offering Makesure CycleBeads, the commercial brand of CycleBeads in India, through internet sales nationwide. A communication campaign was devised to market Makesure CycleBeads through magazine and online ads, a dedicated website for information and sales (www.makesurecyclebeads.com), and a helpline for customer support. The campaign, implemented in English, speaks to urban women and men of reproductive age who are willing to purchase health products online and are looking for a contraceptive option that is effective, yet side-effect free.
CycleBeads Paper User Card, Benin
In partnership with FHI360's C-Change Project, a paper image of SDM was developed, validated among potential users, and distributed directly to consumers through hair salons and kiosks in Cotonou, Benin. Evaluation results showed that SDM can be offered outside of the health center through these non-traditional outlets, and women are able to learn how to use SDM effectively through the paper image without counseling from a health provider. Providing information about SDM generates demand for information about all family planning methods. Offering the paper image also increases CycleBeads sales.