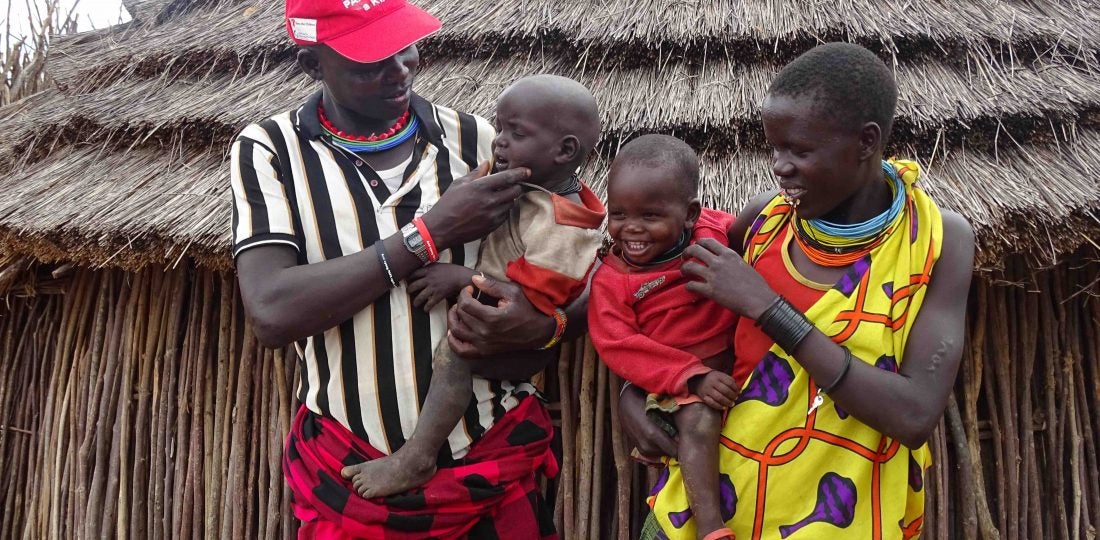 REAL Fathers opens communication between the young father and his wife... on the day-to-day wellbeing of the family, but also planning for the future together.

Dickens, a REAL Fathers implementer
Overview
Under the Passages Project, the REAL Fathers initiative—a mentoring program that aims to reduce intimate partner violence and violence against children and improve family communication—was studied, evaluated, and adapted for new settings.
The REAL Fathers initiative is a community-based mentoring program that capitalizes on the key period of transition when young men become fathers to prevent intimate partner violence and harsh discipline of young children. The initiative was piloted and scaled up in post-conflict Uganda and evaluated under the Passages Project, as well adapted for a new setting in West Bengal, India, with partner Child in Need Institute.
In the REAL Fathers intervention, community elders mentor young fathers ages 16 to 25 who are parenting a child ages 1 to 5, helping them to build skills that improve the use of positive parenting and nonviolent discipline, increase positive couples communication, increase voluntary family planning use, and foster acceptance of gender-equitable roles within families.