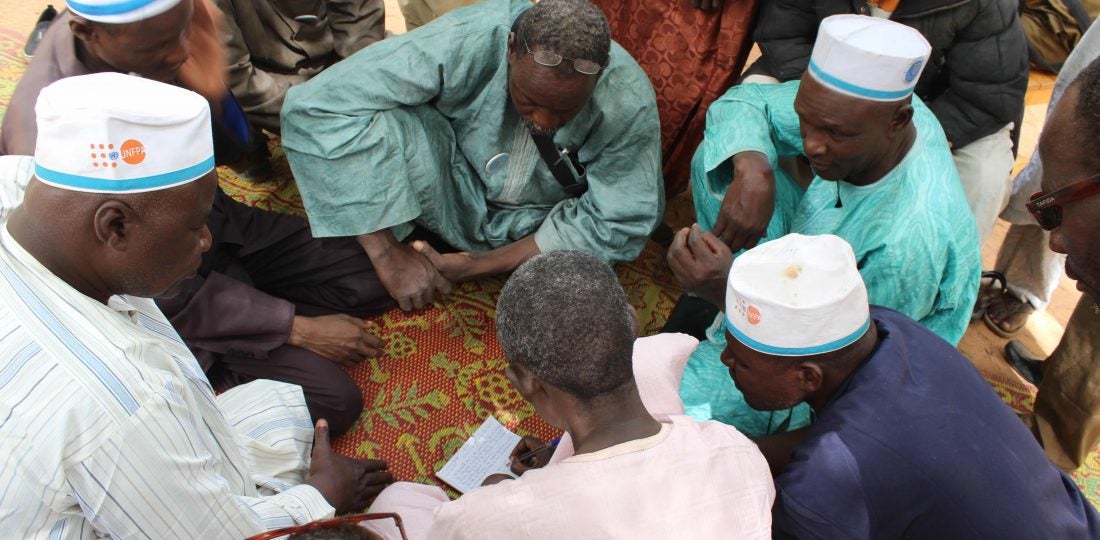 The Husbands' School has brought about a change in some social norms. …A man accompanying his wife to the health center or paying attention to his family is now considered a sign of a respectable, role-model man.

Mohamed Haïdara, SongES organization
photo credit
Overview
The Passages Project conducted a realist evaluation of Husbands' Schools to enable program implementers and evaluators to understand how intervention activities to improve family planning and reproductive health lead to expected outcomes, how intended beneficiaries receive and interpret activities, and how different contexts may influence results.
Husbands' School is a community-based, social and behavior change intervention implemented in rural Niger that is designed to improve family planning and reproductive health and address gender-based barriers that contribute to poor health outcomes.
This intervention revolves around Husbands' Schools, groups comprised of eight to 12 men who are supported to serve as community role models and mentors to other men on reproductive health and women's and men's engagement. Model husbands' actions influence a more enabling socio-normative environment that allows other men to play new roles in health promotion and engage the larger community to support the use of reproductive health services, as well as increased sharing and decision-making within couples.