U.S. Projects
Project Status: Completed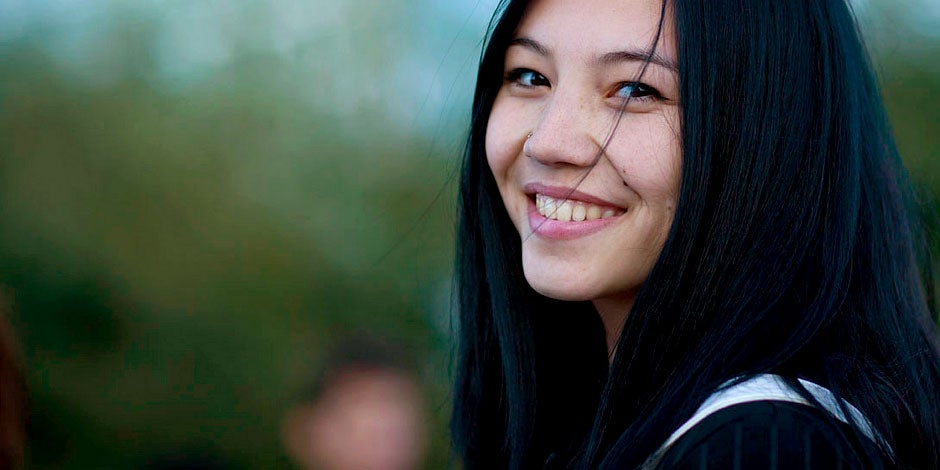 While most of IRH's work is focused on improving reproductive health outcomes in developing countries, we have had a longstanding presence in the U.S. as well.  We engage with a wide range of organizations, both public and private sector programs, across the country to include fertility awareness methods (FAM) among the choice of methods they offer to clients.
While FAM plays a relatively small role in U.S.-based family planning programs, the recent National Survey of Family Growth conducted by the Centers for Disease Control reveals that at least 18% of women in the U.S. have used a FAM as their family planning method. However, it is also true that most women have little – and largely incorrect – information about when during their menstrual cycles they are likely to become pregnant from unprotected intercourse. Therefore, providing women with accurate information about their fertility can serve as the critical link that helps them make timely, healthy choices about family planning.
Explore three U.S.-based projects led by IRH.
Systematic Screening
Systematic Screening: Integrated Family Planning and Diabetes Care
Health clinics often miss opportunities to offer services that patients want and/or need but do not request during their visits. Systematic screening—a best practice successfully tested in developing countries—addresses this. It improves patient health by detecting unmet needs and simultaneously improves clinic efficiency by addressing multiple needs in a single visit.
For the first time, this innovation is being tested in the U.S. IRH is collaborating with Golden Valley Health Centers (GVHC) of Central California to determine if systematic screening is feasible and effective in underserved populations in the US. This study provides a unique opportunity for South-to-North diffusion with the potential of significant health improvements among underserved populations. This three-year project is funded by the Department of Health and Human Service's Office of Population Affairs and will conclude in 2013.
At four GVHC clinic sites, family planning counseling is being integrated with diabetes care and other services. It is expected that systematic screening will:
Increase use of family planning services
Increase use of sexually transmitted infection screening and treatment
Increase diabetic screening and counseling
Improve clinic efficiency  by increasing the number of services provided in a single visit
Improve patient health
Provide a replicable model that can be scaled up to reduce health disparities nationwide
Why Family Planning and Diabetes?
GVHC primarily serves low-income Latinos, a population with disparities in diabetes, obesity, and unintended pregnancy. Obese and diabetic women have worse pregnancy outcomes and require more intensive prenatal care than non-diabetic women. The best way to increase the chances for a healthy pregnancy and baby among diabetic women is through planned pregnancies and preconception counseling. This includes using family planning methods to postpone pregnancy until glucose levels are controlled.
SDM Introduction in Title X Services
SDM Introduction in Title X Services
Title X clinics provide health services to approximately 5 million clients, most of whom have incomes at or below 200 percent of the federal poverty level.  Despite their efficacy and safety, the availability and use of fertility awareness methods (FAM) are low in Title X clinics; only about 1 percent of women who receive Title X health care services currently use them.
Integrating the Standard Days Method® (SDM), an effective FAM that is feasible for programs to offer, into family planning services can help to expand choice and meet the needs of more clients.
From 2009-2012, IRH conducted a three-year study funded by the U.S. Department of Health and Human Services' Office of Population Affairs to integrate SDM into Title X family planning programs in selected clinics and to test whether offering SDM led to increased use FAM.
Study partners included Cardea Services (formerly the Center for Health Training), JSI Research &Training Institute, and service delivery partners in northern California and Massachusetts. The specific goals of the study were as follows:
Identify factors which constrain and facilitate FAM availability and use
Develop and test a process to introduce the SDM in family planning clinics within a framework of expanded choice; and
Assess acceptance, correct use, and satisfaction among SDM users.
The study utilized WHO's Strategic Approach to Contraceptive Introduction. This approach, conceived for international programs and now being applied in the U.S., calls for the integration strategy to be developed through a participatory process focusing on client needs and quality services.
Improving Services for women and their partners
Improving Services for women and their partners:
A couple-focused approach
Past research has suggested that when couples communicate and men are involved in family planning, method satisfaction increases, as does correct use and continuation. SDM is a family planning method that requires the participation of the couple. IRH was funded by the U.S. Department of Health and Human Services' Office of Population Affairs from 2005 – 2008 to conduct a study demonstrating the feasibility of integrating a couple-focused approach into family planning services and including SDM in the method mix to expand choice and help sensitize providers to couple issues. This study was conducted at several clinics of the Planned Parenthood of San Diego & Riverside Counties affiliate in southern California and Tri-City Health Center in Fremont, California.
Results showed that, while it was difficult for providers to incorporate a more couple-focused approach for all methods, clinics were easily able to integrate SDM into their services. Reproductive health counselors who had been trained on and offered the method reported that it was easy for them to teach and clients were receptive to it.